The following steps are a annual guide for those (students, teachers, youth leaders and parents) who have an established First Priority Club at their middle or high school.
Step 1:

 Pray
Step 2:

Print this information

Print out this page and these 10 steps. Check them off as you complete each step.
Step 3:

Find others

Your school and community are filled with Christ followers. First Priority at it's core is a strategy for churches to work together. Be sure that among the students and adults participating that there are a minimum of 3 denominations involved in the launch of your club.
Find other student leaders
Find a teacher sponsor
Find a Campus Coach
Have him/her fill our volunteer application with your school complete with background check.
Step 4:

Attend yearly training "Student Leaders Summit."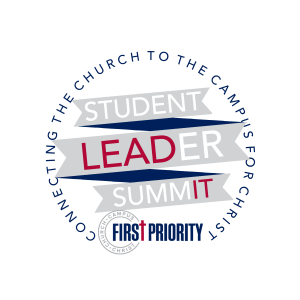 Wednesday Sept 20st from 4:45pm – 6:30pm at Grace on the Hill Church.  See You at the Pole Rally to follow at Corbin Arena 7pm.
Step 5:

Get organized

Decide with faculty, admin, and coach  – Day, time and location for the weekly club meeting.


Make sure . . .
Step 6:

Get legal

The Faculty Sponsor must inform the administration of the intent to continue a club on campus and turn in a Club Constitution yearly. Club Constitution and By-Laws
Step 7:

Plan out month

Set a time for the club leadership to get together and plan out the first month's HOPE cycle. Ensure the student leaders, campus coach, faculty
sponsor, and Priority parents are all involved so each knows the role and direction to take together.
Step 8:

Start promotion

Promotion for the First Priority Club's first meeting and the first Engage Week is crucial. Promote inside and outside the school. Inside the
school, you may promote the First Priority club the same way other clubs are allowed to promote in the school. If clubs hang flyers everywhere, you can to. If there is a set bulletin board, then that is where your poster goes as well. Outside the school, get all the students and adults who are involved in the club to promote the club at their youth group and in church on Sunday morning.
Step 9:

First club meeting

The HOPE cycle begins, students lead, lives are changed.
Step 10:

Fill out the weekly email report we send to you